Real Blow Pipe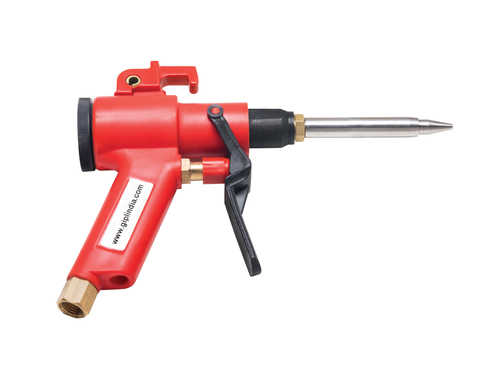 Real Blow Pipe
We offer the best in class Real Blow Pipe of all range and variety to our valuable clients. The product is designed with precision and it is highly versatile product. We have used certified material in its manufacturing and designed using the latest engineering applications. We are the reputed and well known manufacturer and supplier of a wide range of Real Blow Pipe. The product is available at a very reasonable price.
Main Features:
Air amplification 12 times
Deep penetration
Meets international safety norms
Real blow pipe, high amplification, stainless steel construction – The RBP-5 model of Real Blow Pipe is a reliable air amplifying medium that delivers piercing blow by applying great force. Easy to repair, this air amplifying blow gun possesses precise design and it remains functional for longer period.
It discharges blow by applying high force

Its heavy duty air amplifying nozzle is made of good quality stainless steel

It can hurl high piercing blow

It can deliver blow with minimal air consumption

It requires 16 CFM air for its operation

It generates 94 decibel noise
Contact Details
GENERAL IMSUBS PVT. LTD.
Mr. Kalpak Shah (Director)
Mobile : +917259702581