Dunnage Bag Inflator Gun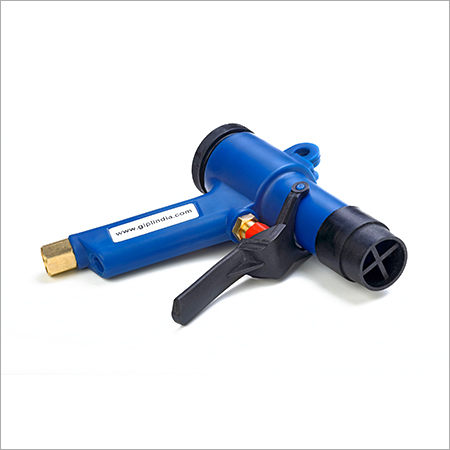 Dunnage Bag Inflator Gun
Our Dunnage Bag Inflator Gun offers unparalleled inflation speed and innovative safety features that dramatically reduce inflation time and labor costs. This inflator gun is used primarily with our airbag lines and fills the dunnage air bags faster. Eliminating the risk of bag bursting during a fill, each device ceases airflow once optimal pressure is achieved. This Dunnage Bag Inflator Gun inflates airbags, filling airbags in seconds rather than minutes. It prevents over inflation and fills airbags to optimal pressure- ensuring load securement.
Features:
Compact design
Supreme finish
Easy to use
Dunnage Bag inflator, Air amplifying, safe, quick – Pure compressed air is used to swollen dunnage bags. The compressed air is slow by nature and it can explode costly dunnage bag if proper care is not taken. Electrical blowers with heavy duty are also used to inflate dunnage bags. This type of electrical blower requires extra care for its maintenance. Our air amplifying dunnage bag inflator guns with state of the art mechanism acts as a reliable air inflation solution. Its cutting edge air amplifying procedure helps to minimize usage of compressed air and inhibits explosion of dunnage bags caused by over inflation.
It helps to lower inflation time

Long lasting quality and easy to repair

Being light in weight, it can be handled easily
Contact Details
GENERAL IMSUBS PVT. LTD.
Mr. Kalpak Shah (Director)
Mobile : +917259702581