Silent Nozzle SILENT-300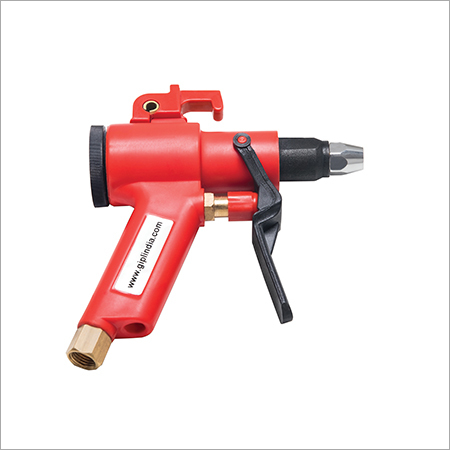 Silent Nozzle SILENT-300
Silent Nozzle, Low noise gun – The RBP-5 model of Real Blow Pipe serves as a reliable air amplifying blow gun that has durable structure. It hurls piercing blow at great force. This ergonomically designed blow gun is known for its longevity.
It applies high force during delivering of blow

Its heavy duty air amplifying nozzle is fabricated from stainless steel

High piercing blow

It can work at minimal consumption of compressed air

It requires 16 CFM air for its operation

Thrust : 340 gms@ 300mm

It generates 94 decibel noise
Contact Details
GENERAL IMSUBS PVT. LTD.
Mr. Kalpak Shah (Director)
Mobile : +917259702581